Center console shifter accent trim; Domed carbon fiber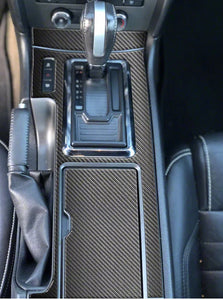 Center console shifter accent trim; Domed carbon fiber
Regular price
Sale price
$109.00
Add Styling. Give your Mustang's interior an updated and stylish look with this carbon fiber domed center console insert. Having a fresh new looking interior also improves your driving experience.
High-Quality Parts. This three-piece set includes the center console shifter and is made from real carbon fiber for a high-quality appearance.
Installation. It installs quickly and easily with no tools required.
Warranty. Backed by a limited lifetime warranty.
Application. This Center Console Shifter Accent Trim; Domed Carbon Fiber was designed to fit all 2010-2014 Mustang models with automatic transmission.
Fitment:
Similar products
Customers who viewed this item also viewed