What Customers Say
Not convinced yet?Here's what previous customers have to say about TheBOOSTStore LLC
This company is Legit. I just Won a Cold Air Intake from ordering a couple decals and a couple T-Shirts. I'M IN SHOCK!!!

@biohazard_redneck
HOLY CRAP! I just won CPG#2 I won a spoiler as my Christmas gift! It came in today. I'm so happy 😁 Thank you Guys.

@392baloo
Wow! I woke up to $100 in my PayPal account! I won sponsors money drop #1 for 2021 I'm so happy! Merry Christmas!!

@rex_queen_
I ordered some custom air fresheners during the week they were doing Christmas gifts and I won a $10 Walmart gift card!
thanks you guys.

@Nicolemenard_
I'm so happy right now! I was just announced the winner of the the universal fender flares! I can't wait to get them and put them on! Thank you! I see this company going crazy the upcoming year. You guys are so good at what you do from customer service to your products being great quality.

#TeamBOOST

@meflen2.5
 I ordered during the money drop and received $100 on pay-pal with my order! John Contacted me over SMS and asked for my paypal info. Can't believe it!finally a company that's truly here for the community 

Brynn
So happy i ordered a Decal and recieved $100 in the envelope. Turns out i ordered during The Money Drop. Thanks GUYS!

Kimberly Cusick
Here's A couple pictures that a few people sent when they received there's in their order!
We gave away 22 iPads on May 21st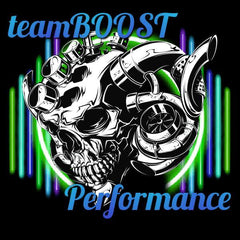 TeamBOOST PERFORMANCE
Launched AUGUST 31st 2020
*ONLY SPONSORS WILL OBTAIN THE INFORMATION TO GET PARTS FROM US*
All sponsors do receive our wholesale/resell price of all their performance parts they could ever want.(most part wholesalers bump up prices to 25% we sell at our cost) Which is why our group is so powerful in the industry!
All new sponsors have to send us a DM over Instagram with their order number to obtain access to TeamBOOSTperformance. We will ask a few personal questions for you to obtain access as well. TeamBOOSTperformance is strictly for sponsors.